Brian Smith appointed as Business Development Manager for Team NetApp - Endura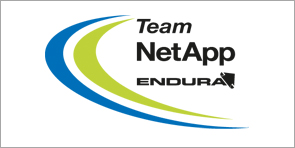 Team NetApp – Endura appointed Brian Smith as its Business Development Manager. In his new position in the Team's management, Smith is responsible for attracting new business opportunities and partners.
"To continue to develop the Team, a larger budget will be necessary in the mid-term. I consider this to be our most important strategic goal. The next competitive step in our sportive development will simply require larger investments. The average budget of all teams has grown enormously in recent years. We have to take this development into account, and therefore we want to open ourselves up to additional," explained Ralph Denk, Team Manager Team NetApp - Endura.
"With Brian we are able to engage the ideal person for this position. He can concentrate completely on this key issue, free from the Team's daily business. He not only lives our sport with all his dedication but naturally he's also very well connected in Great Britain, the European cycling growth market. I am convinced Brian opens many doors for us with his years of experience," Denk continued.
Brian Smith took on responsibilities in logistics and scouting, among other things, at the beginning of the season at Team NetApp - Endura. Previously, the former professional was a two-time British champion, an Olympic participant, and the manager of the former Endura Racing Team. Smith will continue to work as a commentator for cycle races for Sky and Eurosport.
Downloads

21062013_EN_BrianSmith.pdf0.9 M